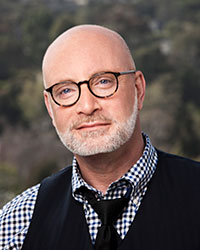 Robert Weiss PhD, LCSW, CSAT (CA LCSW 17610) is an expert in the treatment of adult intimacy disorders and related addictions, most notably sex, porn, and relationship addictions along with paired substance/sex addiction. A clinical sexologist and practicing psychotherapist, Dr. Rob frequently serves as a subject matter expert for major media outlets including CNN, HLN, MSNBC, OWN, The New York Times, The Los Angeles Times, and NPR, among others.
Dr. Rob is the author of Prodependence: Moving Beyond Codependency, Out of the Doghouse, Sex Addiction 101, and Cruise Control, among other books. He blogs regularly for Psychology Today. His podcast, Sex, Love, & Addiction, is rated as a Top 10 Addiction Podcast. He also hosts a weekly, no-cost Q&A for addicts and loved ones of addicts on SexandRelationshipHealing.com.
A skilled clinical educator, Dr. Rob routinely provides training to therapists, hospitals, psychiatric organizations, and even the US military. Over the years, he has created and overseen nearly a dozen high-end addiction and mental health treatment facilities across the globe. For more information or to reach Dr. Rob, visit SeekingIntegrity.com. You can also follow him on Twitter (@RobWeissMSW), LinkedIn (Robert Weiss LCSW), and Facebook (Rob Weiss MSW).