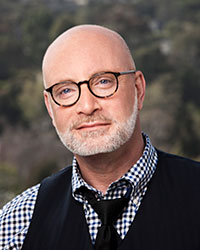 Dr. Robert Weiss LCSW, CSAT is Chief Clinical Officer of Seeking Integrity LLC, which provides residential and online treatment, education, and support for male sexual addicts and their families. Seeking Integrity also offers specialized residential treatment for men with co-occurring sexual and substance abuse disorders.
An educator, author, and licensed clinician for nearly 30 years, Dr. Rob has created six residential intimacy and addiction treatment programs in the US, Southeast Asia, and the US military. He has served as a subject-matter expert for numerous major media outlets, including CNN, NPR, and The New York Times, among others.
Dr. Rob is the author of eleven books, including Prodependence, Sex Addiction 101, and Out of the Doghouse. His Psychology Today blog, "Love and Sex in the Digital Age," has over 22 million reads, while his podcast, "Sex, Love, & Addiction," has over 1.2 million downloads.